Winners!!!
Hi! I hope you enjoyed the blog hop! I did! Thanks for all of the great comments and to all of the great blogs that participated. My parents thank all of you who left happy wishes for their anniversary.
Now on to the winners. There were 42+22+5= 69 comments. Saturdays post is the first.
1) A free copy of the Crafty Card Gallery iPhone app. I will email you a free code for the iPhone version of the app.
Winner is 42+22+1=65
1 Anna said…
Beautiful cards. Hope your mom had a wonderful birthday and both parents had a wonderful anniversary.
Great blog hop!!!
I'm a follower.
Thanks for the chance to win.
http: // mamawann. blogspot. com/
annadowdy at gmail dot com

2) A copy of the Bite Size Body Guide. I am co-author of this diet and fitness journal. The design was done by a talented designer and is very attractive. It's compact and fits nicely in your purse. The journal has all of the tools you need to help you reach your diet and fitness goals.
Winner is:
12 pigs cricut said.
love the card.
pigs20052002@yahoo.com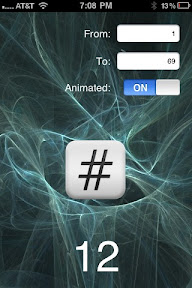 3) 5 sheets each of Mrs. Grossman's Scrap Metal and Vellum Stickers
Winner is:
39 littlen said…
this is such a cute card. tfs.
February 20, 2011 9:18 AM

4) A roll of 1/2 inch ATG tape (1/2′ * 60 feet)
Winner is:
32 shersl84bed said…
I'm a follower! Thanks for being in the friendship hop. Your kitty card is very cute.
ShersL84bed@aol.com

5) A brand new copy of the first edition of the bug magazine (now sold out) (you can see a picture of the cover in the previous blog post)
Winner is: 42+21=63
21 Becky Dunham said…
Adorable cards Jennifer! I love that frog 🙂 I love the kitty card – the way it looks like a big stamp – is that from that cart? i don't own that one. i am already a follower of your cute blog. thanks for the chance to win some fabulous prizes 🙂

Congratulations winners! Please email me at
Craftycardgallery at gmail dot com with your address & I will send you your prize!
Thanks & have a great rest of your Tuesday!
– Posted using BlogPress from my iPhone