Creative Kuts April Fool's Day blog hop 4/1
Welcome to the Creative Kuts April Fool's Day blog hop. Thanks to Creative Kuts for having me in the hop! The line up will go in the color of the rainbow as well. You should have come from www.creativekuts.blogspot.com. If you didn't, go back one blog to start at the beginning…

Now here is some exciting news from Creative Kuts!
You don't want to miss all the new excited offers at Creative Kuts starting in the month of April. We will kick it off with a Big Big Sale for April Fool's Day, and this is NO JOKE. Receive 40% off any purchase of $15.00 or more. A coupon code of April Hop will be needed at time of check out.
In addition to the BIG SALE, we will implement a random drawing at the end of each month from all purchases made. Be that lucky person and receive a chance at ANY FILE of your choice with each purchase.
DRUM ROLLS PLEASE. You will be a member of Creative Kuts Klub with any purchase beginning April 1st. Creative Kuts Klub Members will receive a frequent shoppers card redeemable for a file of your choice after a total of 5 $10 purchases made from regular listed price Full details to be posted on our website and facebook. In addition, Creative Kuts Klub Members will receive an opportunity to receive a free Itty Bitty Kut of their choice after submission of 10 projects created by using Creative Kuts files.
So this was my first time using one of Creative Kuts files. I used their free mushroom image which I got here:
http://www.4shared.com/get/pI_mfkdz/Mushroom_Freebie.html
Here's my card. My color was pink…
Here's the inside stamp is stampin up with gel glitter pen
This was all just random pink paper I had and pink ribbon & gems. This is my first action wobble card: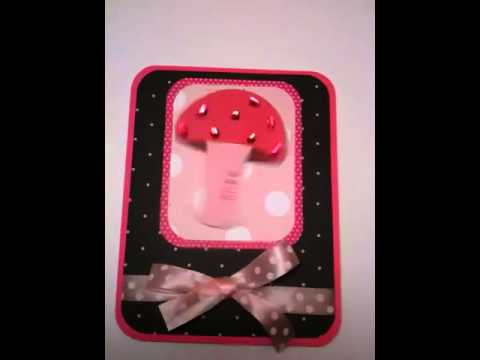 YouTube Video
No foolin, I have blog candy!!!
If you're new to my blog, be sure to become a follower. Crafty Card Gallery is an iPhone app (works on iPad and iPod Touch) that is now available for Android Phones. It is a card gallery for handmade cards. You can follow great designers, and look for ideas. It's updated monthly so there's always new great content for you… New update was just submitted to the app store – it should be available in less than 10 days!!! – over 500 cards!
You can get it from the iTunes App Store here
Or in the Android Marketplace here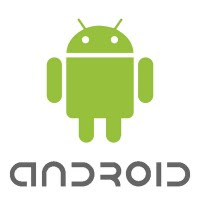 How to enter to win? Become a follower and leave a comment. I will select the winner Sunday night using my random number generator app from all comments for the weekend.
Here is the prize:
A free copy of the Crafty Card Gallery iPhone app. I will email you a free code for the iPhone version of the app.
Thanks so much for visiting! Your next stop in the hop is: Corrine at
http://www.celebratingordinarymoments.blogspot.com/
Have a happy & prank-free April fools!!
Jennifer
Here's the complete list:
Creative Kuts – www.creativekuts.blogspot.com
Jennifer – www.craftycardgallery.blogspot.com
Corrine – http://www.celebratingordinarymoments.blogspot.com/
Colleen – www.cbcscrapbooking.blogspot.com/
Carrie – http://carriescraftingagain.blogspot.com/
Tracey – http://traceyctmh.blogspot.com/
Misty – www.abusyplace.blogspot.com
Deb – www.scrappingmamma.net/
Lisa -www.handmadewithlove-lisa.blogspot.com/
– Posted using BlogPress from my iPad